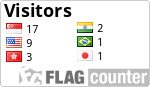 Quick Start
VISA REQUIREMENTS
For details about entry visa requirements to the Republic of Armenia go to here. 
The citizens of the following countries with all types of passports

are exempt

from the requirements to obtain a visa to enter the Republic of Armenia:

Andorra, Austria, Belgium, Brazil, Croatia, Cyprus, Czech Rep, Denmark, Estonia, Finland, France, Germany, Greece, Hungary, Iceland, Ireland, Italy, Latvia, Liechtenstein, Lithuania, Luxemburg, Malta, Monaco, Montenegro, Netherlands, Norway, Poland, Portugal, Romania, San Marino, Slovak Republic, Slovenia, Spain, Sweden, Switzerland, Vatican, UK, USA, Uruguay.

Armenia has a

visa-free regime

 based on reciprocity and according to bilateral and multilateral agreements with the following countries:
Argentine, Azerbaijan, Belarus, Brazil, Georgia, Kazakhstan, Kyrgyzia, Moldova, Russian Fed., Tajikistan, Ukraine, Uruguay, Uzbekistan
  You can apply for a visa with no invitation, if you are from the following countries:  China, India, Iraq
 For Visa Application Guidelines go to here
No fees for visas issued to children under 18 years of age
If You have an invitation to travel to Armenia…
Please make sure that your inviting party has verified the invitation (for business travellers (Business visa), invitation letters should be verified at the Consular Department of the Armenian Foreign Ministry; for private travellers (Ordinary visa) – at the Passport and Visa Department of the Police Service in Yerevan). Confirmations for business travellers are received at the Embassy or Consulate General via Internet. Private traveler must submit the original invitation form.
Need More Information?

To obtain additional information about visa processing you may call (374 10) 544041 ext. 235 between 10 a.m. and 5 p.m. GMT +4, Monday through Friday.
For more information please contact Ministry of Foreign Affairs (MFA) of Armenia at info@mfa.am or go to MFA official website.
TRAVEL TO ARMENIA
BY AIR: The following airlines can be used to reach to Armenia:
AIRLINE NAME
AIRLINE NAME
LINK
Aeroflot
Moscow
www.aeroflot.com
Air Arabia
Sharja
www.airarabia.com
Air France
Paris
www.airfrance.com
Air Libanan
Beirut
www.mea.com.lb/english/home
Austrian Airlines
Vienna
www.austrian.com
Fly Dubai
Dubai
www.flydubai.com/en
Georgian Airways(Airzena)
Tbilisi
www.airzena.com
Mahan Airlines
Tehran
www.mahan.aero/en
Polish Airlines
Worsaw
www.lot.com
S7 Airlines
Novosibirsk
www.s7.ru
UT Air
St. Petersburg
www.utair.ru
Ural Airlines(Middle Eeast Airlines)
Moscow, Yekaterinburg
www.uralairlines.com
Qatar Airways
Doha
www.qatarairways.com
The travel cost you should check directly from the airlines or via www.booking.com
BY RAILROAD:  You can travel to Armenia by road from Georgia (Batumi and Poti port, or from capital city of Tbilisi).
BANKING INFO
The monetary unit in Armenia is Armenian Dram, the sign is:
; the currency code is: AMD. For more details about the coins and banknotes please see here (https://en.wikipedia.org/wiki/Armenian_dram ).
You cannot do transactions for services and shopping in other currencies in Armenia but AMD. The exception could be at the Hotel, but you should ask for it preliminary at the front desk.  Foreign currency exchange facilities are available at the airport, railway stations, at the hotels, as well as in many private Exchange Offices that you can check for close by locations from the front desk at the hotel.
Some reference exchange rates are given below, that is subject for change:
| | | |
| --- | --- | --- |
| 1 USD | = | AMD 475 |
| 1 EURO | = | AMD 536 |
| 1 GBP | = | AMD 635 |
| 1 RUR | = | AMD 7.43 |
You can check the daily rates at the webiste of Central Bank of Armenia here (www.cba.am)
CACH PAYMENTS: Cach payments are widely accepted in Armenia.
CREDIT CARDS: Visa Card, MasterCard and AMEX are the most commonly used cards in Armenia that is accepted in the most restaurants, shops and public places for non-cach payments.
BANKS:  There are 21 banks in Armenia, some of them international like:
HSBC – British Midland
ACBA – French Agricole
VTB – Russian
Mellat – Persian
Byblos – Arabic Lebanon
You can cach money from ATMs if you check the compatibility of the signs on the ATMs against the card logos (like CIRRUS, STAR, etc.). The best way to get the local currency is to get it from Currency Exchange Kiosks that you can find everywhere in the streets or within large grocery shops and malls.
WEATHER
Mid-October in Yerevan is warm.
The temperature typically is between 18-20 degrees Centigrade during days. During nights the temperature drops to 10-15 degrees Centigrade. Here is given the weather forecast for Yerevan what we expect on the conference days. However, please check the weather when you come closer to the conference days. Please check the weather if you travel to countryside as there is a big difference where do you go. In the evenings you need a sweater or a jacket both in the countryside and in Yerevan.
PROGRAM
The language of the conference is English, neither translation nor interpretation will be provided. EWDTS'16 program consist of presentations of contributed keynote speaches, invited and regular papers. The presentation time for regular papers is 10 – 15 minutes. The keynotes and invited talks are about 30-40 minutes.
The number of keynote talks are 2 and the number of invited talks are 15. The number of participated Universities and Companies are 100. The number of cities are 70.
The total number of authors are 140. Number of accepted papers: 130. Number of participating countries are: 30 (Armenia, Belarus, Brazil, Côte d'Ivoire, China, Estonia, Ethiopia, France, Germany, India, Iran, Italy, Libyan Arab Jamahiriya, Mexico, Nigeria, Palestine, Poland, Portugal, Romania, Russia, Saudi Arabia, Singapore, South Africa, Syria, Sweden, Turkey, UK, Ukraine, USA).
The "BASIC" registration package covers the participation, coffee breaks, Welcome Reception (Gala Dinner) and city tours.
SOCIAL EVENT
Social events are covered by "FULL" registration package. This includes the site visits, tours and dinners as you can find in the Social events section.
Cabs
You can take Aerotaxi from Zvartnots International Airport in Yerevan to get to your hotel destination if you have not booked to meet you or to get a cab from the hotel. The fare from Zvartnots Airport to City Center is arround ~ AMD 5000 (arround US$ 11).
The taxi minimal fare in the city is AMD 600 (arround US$ 1.2) for 3-4km ride. For additional milage it is ammended AMD 100 for each additional km.
As a foreigner you can enjoy the mobile apps to order your taxi online using GG Taxi Services. Download your GG Taxi mobile Apps here so that you can order and get your taxi in minutes with making no phone calls with a push of a button (it works like Uber Apps well known in the West).